Situated in Central Jersey, the Inman Sports Complex provides a combination of natural beauty with a warm and friendly atmosphere for you and your family.
The club's large recreational facility offers something for everyone. Rent a basketball court with your friends for hours of fun and play. Experience our state of the art indoor hockey rink, or get your kicks with some Soccer fun. Expand your child's summer fun at our safe and well supervised Summer Day Camp. Accepting Registration Now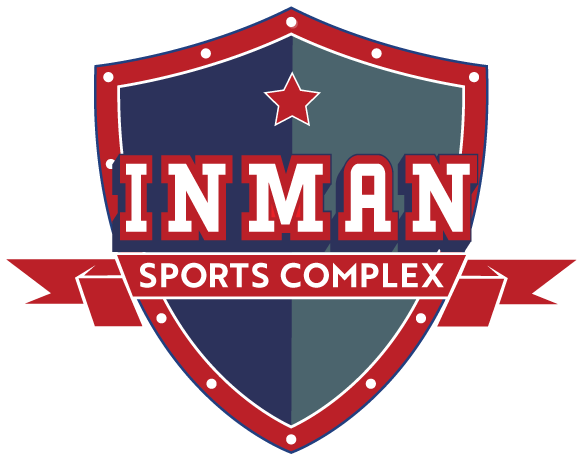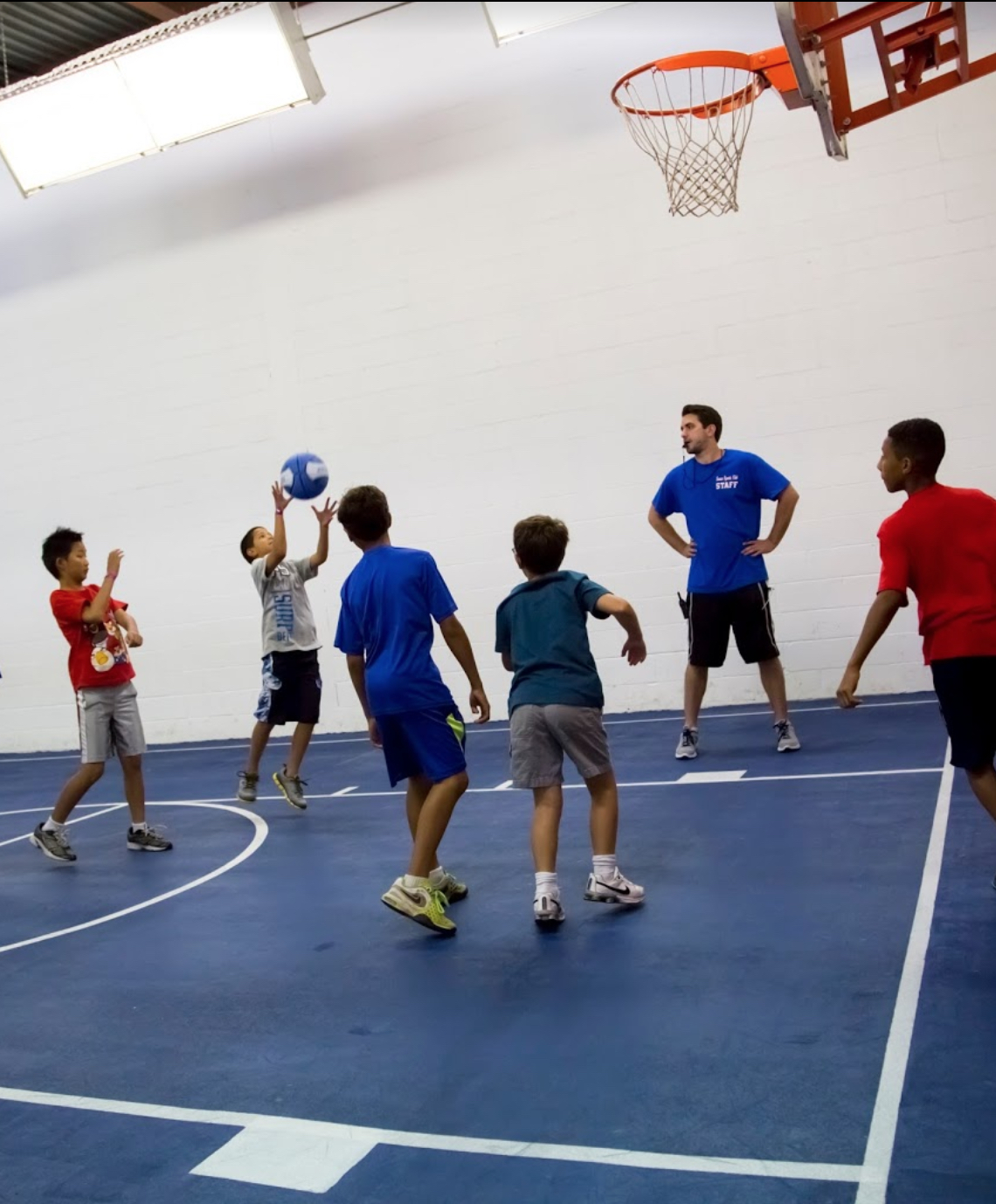 We wish to encourage friendly competition between businesses, schools, municipalities, police and fire departments, church groups, schools, fraternities, sororities and other organizations who wish to use our facilities.

Individuals or groups wishing to form special interest teams are encouraged to contact management for more information.

It is our sincere hope that all players and spectators enjoy our facility. Our facility is here for your recreational needs, if there is anything we can do to improve it, please let us hear from you. Your comments and suggestions are encouraged and appreciated.
At Inman Sports Complex, we make every effort to provide a safe, secure, and fun environment for all of our members and guests. Please review the RULES & POLICIES outlined here and let us know if you have any questions. 
Email us at 
[email protected]

,
 or call – 908-756-8100.
Individuals utilizing the Inman Sports 

Complex

 do so at their own risk. The property owner(s), league operators, officers, and staff assume no liability for any injuries or accidents which may occur. Please reference the Release & Waiver of Liability Consent. Agreement and signage posted within the facility.

 

Conduct within the facility and on the 

field

 should be in the spirit of good sportsmanship.

 

Please No Alcohol or Drug use prior to playing.

 

 Should you find or lose any items,

please report them immediately to the office.

 

No food or drinks allowed on the playing fields.

 

No glass containers on the field or in the player boxes.

 

Please no pets inside the facility.

 




All play must be conducted as set forth in the rules of the sport being played as modified by this facility.

 




We reserve the right to refuse play and or service to anyone.

 
Inman Sports 
Complex
 is committed to your privacy and your rights as our customer. The following statement discloses our standard practice regarding the information we collect and the information we hold on behalf of our customers.
Customer Information and How We Collect It
We collect and store information about our customers which includes contact and billing information. Financial information (like a credit card number) may also be collected for the purpose of billing the customer for services purchased. Some of the main ways we collect information is as follows: 
Registration for a sports session, clinic, camp, tournament, field rental or party rental requests.
Emails sent to Inman Sports Complex from you requesting information
Mailing list signup
Survey's
Contest's
Promotional Offer's

 
When you visit the Inman Sports Complex website, your IP (internet protocol) address is collected for the purpose of system administration, to report traffic patterns through it, and to audit the use of it. The IP address identifies your service provider, but does not identify you as an individual. When a user contacts our website, servers log the request, the IP address of the user, and their browser type. Ordinarily IP addresses are not linked with anything personally identifiable. IP addresses can and will be used to identify a user when we or our service provider feel it is necessary to enforce compliance with the terms of use, terms of service or to protect our service, Inman Sports Complex, clients, customers, or others. 

In addition, Inman Sports Complex may use survey Information, individually or combined, to improve the types of services we provide and how we provide them. If you leave our website following links, your destination may be logged for reporting purposes. 
Use of Cookies 
"Cookies" are pieces of information that may be placed on your computer by a web site for the purpose of facilitating and enhancing your communication and interaction with that web site. Cookies make web-surfing easier for you by saving your preferences while you are at the site. The use of cookies is an industry standard, and as such, you'll find them at most major web sites. 
 
Inman Sports Complex and its service provider may use cookies to maintain session information and to reduce the number of times you retrieve similar information. Most browsers are initially set up to accept cookies. While you can reset your browser to refuse all cookies (or indicate when a cookie is being sent) disabling cookies will prevent access to the site. Most cookies expire after a defined period of time, and you can delete your cookie files at any time. 
Neither Inman Sports Complex nor its service provider store personally identifiable Information (such as credit cards, passwords or social security numbers) collected from this web site in cookies. 
What We Do With Your Information 

We use this information to contact our customers through both email and regular mail to keep them informed of new sport programs and services at Inman Sports Complex. Inman Sports Complex at times may also partner with different business or organizations and we may present offers to you from them from time to time. Inman Sports Complex will retain any information provided to us from our customers and will not disclose personal information of its customers or partners without their prior and explicit consent. We do not release or sell our mailing list to any third parties and consider any information you provide as confidential. All information you provide is strictly voluntary. 
Links to Third-Party Sites 
Inman Sports Complex may contain links to third-party web sites. For example, if a user "clicks" on an external link the "click" may transfer the user off our website. These other sites may include sites of advertisers, sponsors and partners that may use Inman Sports Complex's and/or its affiliates' logo as part of a co-branding agreement. These other sites may send their own cookies to users, collect data, or solicit Information. 
Such linked sites are not under the control of Inman Sports Complex, and we are not responsible for the terms of use, policies or contents of any linked site, or any link contained in a linked site. Inman Sports Complex has provided these links as a convenience. Inman Sports Complex's and/or its affiliates' inclusion of links to these sites does not imply any endorsement of the material on such sites or any association with their operators. Inman Sports Complex's policy does not extend to anything that is inherent in the operation of the Internet, which is beyond Inman Sports Complex's and its affiliates' control.

 

We urge you to review the terms of use and privacy policy of any linked site before sharing any Personally Identifiable Information with them. Please keep in mind that whenever you give out information online (for example, via message boards or chat) that information can be collected and used by people you don't know. While Inman Sports Complex and its affiliates strive to protect their Clients' Personal Information and privacy, we cannot guarantee the security of any information you disclose online, and you disclose such information at your own risk.

 
Your Acceptance of These Terms 
By registering for a Inman Sports Complex sports program, signing up for our mailing list or any of the other methods discussed, you signify your agreement to Inman Sports Complex's Privacy Policy. We reserve the right to change this Policy at any time by posting modified terms and conditions. Your continued use following the posting of changes to these terms and conditions will mean you accept those changes. 
 
If you have any questions regarding this privacy statement or the practices of CSC, please contact us via email at [email protected] 
Inman Sports Complex has a state of the art facility with many features and amenities. Inman Sports Complex offers over 41,000 square feet of comfort controlled indoor space on two levels. In addition, some of the features of our facility are
indoor rink
Enjoy our state of the art 190 x 85 foot NHL caliber board and tempered glass constructed rink with sport court surface. We offer the most competitive level of play that includes over 115 teams spanning 5 levels of expertise, meaning your competition always varies within each session.
Click here for more information on becoming a member.
indoor field
Whether its Soccer, baseball, softball, volleyball, lacrosse, cheerleading, or even frisbee we have the perfect surface for your sporting activity. Any sport played on an outdoor field can be played on our climate controlled indoor turf field. Our field measures 125 x 145 and is constructed of a high quality artificial synthetic grass with rubber pellet infill for buoyancy and a lifelike real grass feel. Whatever your passion,
come
experience it on our field.
Player Accommodations
Inman Sports Complex also provides a changing area/locker room, which includes rest rooms and a shower room. Separate changing areas/locker rooms are located behind the benches parallel to the hockey rink.
Inman Sports Complex provides two levels of viewing areas. The first is at ground level safely located behind the boards and also lined along the field sideline. The other viewing area is located on the upper level, overlooking the rink from our lobby. This upper level also has a large seating area, cable TV and snack and soda vending machines.  

We also provide rest rooms, complete with showers and 2 changing areas which are located in the lobby and on the rink.
BASKETBALL
If shooting hoops is your passion we have a 62 x 28 court complete with 2 adjustable height baskets, ideal for 4 on 4 play or getting in some practice time.
Meet The Owner – 

Rosi

e 

Piperato
My first encounter with Inman was over 20 years ago while interviewing perspective Summer Camps for my daughter. She returned year after year and was later joined by my 2 step-sons. Over the years both boys along with my husband have held various jobs here and to this day still, participate in the adult hockey program.
My second encounter with Inman came in the form of a part-time job I accepted in April of 2009. What was supposed to be a 3 hour a day part-time transitional job turned into a full -time office manager position helping the owner deal in every aspect of running his business. From day one I fell in love with everything about this place and began to imagine the things I could do to grow, improve and expand this business. The empty rooms I could fill with fresh new ideas. The property that I could build on and grow the already prosperous sports programs offered. Most of all the wonderful things I could provide to the youth of the community.
Long story short, the owner wanted to sell and I wanted to buy, the rest is history and I am now living my dream and share this dream with all guests and members of Inman Sports Complex.