Here at Inman Sports Complex, we pride ourselves on providing the ultimate hockey experience with levels of play ranging from beginner to expert.
We run 4 sessions per year, seven days a week. Each session includes guaranteed 7 regular games and 1 playoff game. Enjoy our state of the art 190 x 85 foot NHL caliber board and tempered glass constructed rink with sport court surface.
We offer various levels of play from beginner to advanced, to satisfy all skill levels.
Sign up as a team or join us as an individual player, all levels are welcome. Schedules, scores, stats, and team standing are kept and recorded for all registered teams.
If you are serious about the game join us here at one of the largest roller hockey programs in New Jersey.
REGISTRATION INFO
Dek
, 4 vs
4 and Over 35 Leagues available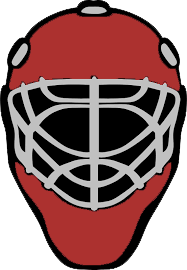 ADULT ROLLER HOCKEY
Full size rink -190' x 85'
4 on 4 A, B, C, D, E Leagues available

Sunday

night Over 35 Draft Leagues Available

8 Game guarantee (7 Regular season plus 1 Playoff)
Fees: $1300 per Team plus $ 30 per game ref fees.
Individuals welcome for only $155.00 per person. Teams must pay in full by game two.
Liability / Injury Waiver & Release Form
No individual will be allowed to participate in any league games, practice session, tournament, clinic, open pick-up game, or other activities until a release form has been properly completed and signed.
Player Rosters
Player rosters must be turned in prior to the FIRST LEAGUE GAME. Changes will be permitted prior to the SIXTH (6th) GAME. Players may only be added later if a player is injured and removed from the roster for the remainder of the session. Proof of injury must be provided. Acceptable proof shall be a doctor's note.
Referee Staff
The Inman Sports Complex management would like to reaffirm that referees appointed to officiate each game have complete authority, and that his/her decisions on points of fact connected with the game are final. Officials are independent subcontractors and are not employees of Inman Sports Complex. Constructive comments regarding officiating are welcomed and encouraged. Please submit any such comments in writing. Complaints regarding officials should be submitted in writing and contain points of fact. Do not discuss officiating or the officials with the facility staff during or immediately after your game.
Sportsmanship
Individuals are expected to play under control and within the rules of the game, and to the best of their ability will avoid causing injury to themselves and other persons using the facility.
Address
2 Villa Drive
Edison, NJ 08820